Our Clients
Our customers are the inspiration for improving our system and of course our best testimonials.
We work closely with our clients to learn about the issues and challenges they face every day so we can improve the solutions we offer them.

Here is a glimpse of some of our top clients who rely on our software and have chosen us to take care of their IT infrastructure.
TOUR OPERATOR B2C

ToscanaInside
ToscanaInside.com is a B2C portal, in Italian and English, entirely dedicated to Tuscany.
It offers information, services and ideas on this beautiful region, taking inspiration from the most up-to-date printed tourist guides and combines online travelling contents with the development and distribution of a wide range of incoming tourist services, including admissions to museums and monuments, public transport, tour and hotel bookings.
We have developed for ToscanaInside.com both the online booking system, TOWeRS, and its graphics.

VenetoInside
VenetoInside.com is a B2C portal, in Italian and English, entirely dedicated to Veneto.
It offers information, services and ideas on this beautiful region taking inspiration from the most up-to-date printed tourist guides and combines online travelling contents with the development and distribution of a wide range of incoming tourist services, including admissions to museums and monuments, public transport, tour and hotel bookings.
At Netstorming we have developed for them both the online booking system, TOWeRS, and its graphics.
TOUR OPERATOR B2B
AIC Travel Group
Aic Travel Group SA is a Swiss Tour Operator, established in Geneva over 15 years ago and specialized in world-wide tourism and focusing on France, Italy and Switzerland for Eastern European clients.

Aic Travel has chosen the technology and IT solutions of Netstorming to offer its customers (travel agencies and Tour Operators) an efficient, dynamic and easy-to-use online booking system (B2B), which can be used to check on the availability of all hotels and tourist services on offer, such as: car rental, excursions, museum visits, guiding services, travel, medical and luggage insurance policies and VISA service, all this possible thanks to a simple direct online booking procedure and independent voucher printing.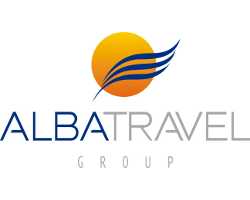 Albatravel Group
Albatravel was founded 20 years ago in Venice, initially as an Incoming company, and then expanded throughout Italy, with operating offices in Rome, Milan, Genoa, Lecce, Messina, Pescara and in recent years also with offices throughout Europe in Paris, Madrid, Lugano and London.

Netstorming has designed and developed for Albatravel its current flagship product, the Online Booking System TOWeRS, a fast and reliable working tool with functionalities to purchase hotel rooms all over the world whilst also offering the possibility to book different tourist services, such as transfers, guided tours, guides, car hire, museum admissions, flights, food and wine tours, ferries and any other ground service to complete a travel booking.

In addition to the sale functions, NetStorming has created for Albatravel group all the company's management and accounting systems by developing MIDA, a fully online accounting software system, released around 2 years ago and available also to other customers and Italian and foreign tour operators.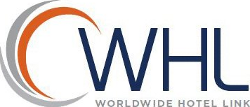 Worldwide Hotel Link (WHL)
Worldwide Hotel Link (WHL) is an Italian wholesaler and part of the Albatravel Group.
It was founded in 2000 with the specific objective of buying and selling to its customers tourist services at highly competitive prices such as: hotels, transfers, tours, tickets for Italian and international transport (metro systems, bus and more) and for tourist attractions.
In 2004, it started distributing its products, via XML, no longer only to Albatravel but also to the major European and North American suppliers, thanks to the technologies provided by NetStorming which developed, for WHL, the entire IT system, composed of functions for: sales, reservation management, the interface for loading rates and hotel allotments, accounting administration and the XML interface to Italian and international Tour Operator systems.
After consolidating its presence in Italy, with over 5,000 hotels contracted directly and with two offices, one in Rome and one in Venice, in 2007 it decided to expand its market via contracts with tourist facilities and services abroad.
As of today, it can boast an office in Madrid and one in London, with over 2,000 available hotels.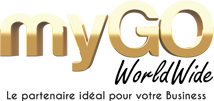 MyGO Worldwide
MyGO WORLDWIDE is a B2B online booking system based in Brussels - Belgium, with subsidiaries in Algeria, Tunisia and GSA in Libya, Morocco, Egypt, Oman and Turkey.
MyGO has an online offer of hotels, transfers and excursions all over the world and manages more than 1000 direct contracts in Tunisia, Algeria and Morocco, which can also be made available via XML.

AIBGKW
Arabian Italian Booking Group Company (AIBGKW) is a Kuwait online travel company for hotels and services around the world for tour operators and travel agencies.
Its commitment to clients is to ensure the most competitive rate thanks to a dedicated team that makes it possible to provide the best quality products, making them unique in the market.
Proud of its innovative spirit and the creator of a state-of-the-art technological platform, Aibgkw continues to maintain a high level of investment in all fields of technology and development.
Aibgkw has a wide range of hotels including luxury boutique hotels, large international chains and small independent properties, as well as a vast collection of apartments all over the world.
We also offer online booking for additional travel services in all our destinations such as private transfers, tours, regular sightseeing, car rentals, cruises, tickets for theatre and sport events and more.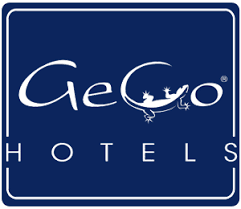 GECO - hotel comfort management
Geco is one of the main Italian Hotel Networks with a totally innovative concept of affiliation, aimed at paying utmost attention to the Guest.
With over 30 years of activity in the hotel and hospitality industry, Geco provides accommodation facilities with first-class support in the fields of marketing, commerce, operations and revenue management in order to enhance their growth and maximize their profitability.​
​Geco in just a few years has become one of the main groups for quality accommodation, united by the desire to remain totally independent, without relinquishing the bargaining power that a large group has towards Tour Operators all over the world.

class="nohr"Go Travel Click
Go Travel Click is a Tour Operator active since 1984 in the tourism field that for years has been offering tourism services for the direct benefit of its clients.
Go Travel Click has chosen NetStorming software to develop a portal dedicated to Tour Operators and Travel Agencies, with a simple, fast and reliable booking system.
Go Travel Click B2B clients can choose and book tourist services all over the world, with the certainty of being supported by specialized and trained staff.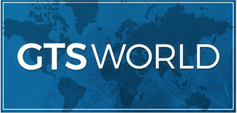 Great Travel Service
Great Travel Service is an Italian tour operator specialized in Incoming.
As an Incoming agency, it is able to offer the best solutions for every possible destination in Italy and Europe.
Great Travel Service also has a vast network of correspondents from all over the world, a fact that gives Great Travel Service the possibility to rely on a wide selection of hotels throughout Italy and in Europe with allotments.
Traveling with Great Travel Service means having 24-hour assistance to guarantee the best possible service.
Groups as well as individual clients (FIT) will always be looked after from the moment of arrival, for the confirmation of their daily programs and, at the same time, they will be given our contact emergency telephone numbers, without the need to rely on different local operators.
Among our many services you will find the organization of religious choirs, pilgrimages, cultural and food and wine tours, and groups of students.
Great Travel Service is a member of many prestigious official tourism organizations, including ASTA (American Society of Travel Agencies), FIAVET (Italian Federation of Travel Agencies) and COTAV (Association of Wholly-Owned Travel Agencies).

ItalianEscapade
Italian Escapade is a Tour Operator specialized in incoming all over Italy, with offices in Venice, Milan, Rome, Genoa, Florence, Pescara, Lecce and Messina.
NetStorming has provided Italian Escapade with its TOWeRS online booking system, for online booking of facilities in Italy with an XML link to its suppliers, as well as booking transfers, guided tours, tours, excursions, car hire and Italian museums.

Panorama Tours
Panorama Tours has been one of the most important European DMCs and Tour Operators for over 10 years with offices in London, Edinburgh, Madrid, Paris, Rome and Koh Samui.
It provides tourists services to the largest and most important international Tour Operators with a wide choice of hotel facilities both in the World Top Destination and in "minor" destinations, in order to cover a wide range of categories and always offer competitive prices.
For Panorama Tours, NetStorming has created Panonline, which provides functionality to make hotel reservations in real time and in different European destinations, book ancillary tourist services (tours, transfers, etc.) and distribute the Panaroma Tours product to over 10,000 travel agents, tour operators and websites, via XML.

Vacances Preference
Vacances Preference is a tour operator founded in 2000 but operating since 1965. The Faustini family is the owner of the company.
Since the mid-1960s, operations have been managed by a travel agency in Montreal, Canada.
Vacances Preference has built a solid reputation in the tourism sector.

Travels from Mappamondo
Mappamondo Incoming Services is a DMC (Destination Management Company) that has chosen to rely on TOWeRS to allow all its customers to directly book online its tourist services, ensuring immediate confirmation, 24 hours a day assistance and a reliable and timely service, typical of a tour operator with deep knowledge of Italian destinations.
ECOMMERCE BUSINESSES

Aphrodinet
Aphrodinet.com is the Portal of Beauty Centers where you can buy your beauty treatment online at a discounted price compared to the traditional sale of beauty services.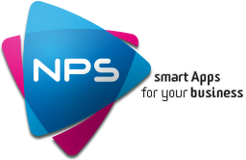 Ennepiesse
NPS Srl is a System Integrator with decades of experience, whose activities range from the printing of bank and membership cards, the personalization of PVC magnetic cards as well as labels and bracelets, through to RFID (radio frequency identification) based on the latest smart cards and the selling of smart cards.
On top of this, NPS Srl offers a wide a range of proprietary software solutions for card management, secure identity management, optical reading, customer loyalty, payment solutions, access control and multi-service card management.
Based in Rome, NPS Srl also includes in its portfolio, mobile application solutions with purposely-developed products and applications.
WEBSITES

Frecciando
NetStorming has fully implemented the website of Frecciando per l'Italia, a project born from the collaboration between two major Italian companies, Albatravel and Trenitalia.
Through the site it is possible to buy "Train+Hotel" travel packages to the most important Italian cities served by Trenitalia High Speed Frecce Trains.